TAXI SERVICE IN CHANDIGARH
In these Conditions, "you" and "your" means any and all persons who booked the tour and are part of tour (including those who joined after amendment). "We", "us" and "our" means The Cabs. Here we have tried to provide all the terms & conditions in a easy to understand for a normal layman. Still in case of any confusion, you can write to us for clarification. We recommend to take latest print-out and keep with you for future reference.
We have number of websites providing tourism information for number of tourist destinations. By accessing, using, browsing or booking through our Web Site(s) or Directly or Indirectly through The Cabs or its representative(s), you agree that you have read, understood and agree to be bound by these terms and conditions and you agree to comply with all applicable laws, rules and regulations.
In order to confirm a booking, you or your group leader must complete all booking formalities with signature on personal visit to office. Signature is not mandatory if booking made by online medium. He/She should be expected to go through all our terms & conditions, clearly understand them and be agreed on them. He/She must be authorized to make the booking on behalf of his co-visitor, group members and guardians of all group members who are below 18 years of age. Advance payment is must to begin any kind of booking process. All bookings are subject to our Booking Conditions. Once we have received the booking request with advance payment, we will, subject to availability, confirm the tour or service by issuing a confirmation voucher to party leader or travel agent. You are expected to read the invoice carefully. Contact us immediately in case you find any information incorrect, incomplete, missing or confusing so that we can act upon at the earliest as it may not be possible to make changes later. If in between advance payment made and our proceeding for booking, any decided hotel room/s or safari ticket/s gets sold out, we will not proceed further till we get further instruction from guest-side. In such case, if guest believes that alternate options are not matching to their expectation, they may ask for money back for those unavailable services. On such requests, final decision will be taken by our team. If we don't receive all the due payment as per specified schedule, we will be entitled & authorized to treat you booking as cancelled by you and further treatment will be as per our cancellation policy.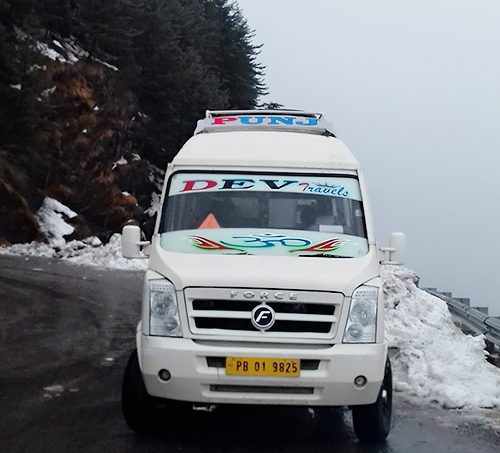 Etios or Dzire
Comfortable for upto 4 passengers and 2 Bags.
₹ 10 /km

TOYOTA INNOVA

12 seater Tempo Traveller on rent for all India tours.
₹ 17 /km

12 SEATER TT
Comfortable for upto 4 passengers and 2 Bags.
₹ 10 /km

17 SEATER TT

We have 17 seater Tempo Traveller for outstation.
₹ 24/km
WHY CHOOSE
DEV TRAVELS

GPS ENABLED CABS
Our all Cabs are GPS enabled and we will send you tracking link on demand.
EXPERIENCED DRIVERS
Taxi service in Chandigarhwith well behaved drivers because we release driver in one complaint of tourists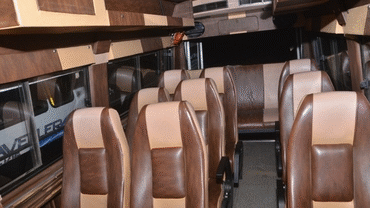 MODIFIED LUXURY TEMPO TRAVELLERS
We have Luxury modified Tempo Travellers which makes your trip so comfortable.
NO HIDDEN COST
Dev Travels never offer quotation with hidden cost we mention everything on Mail or Whatsap
OUTSTATION PACKAGES
CAR RENTAL CHANDIGARH
Dev Travels offer Chandigarh to all India taxi tour packages. but from them we have mention below some famous car rental tours from Chandigarh: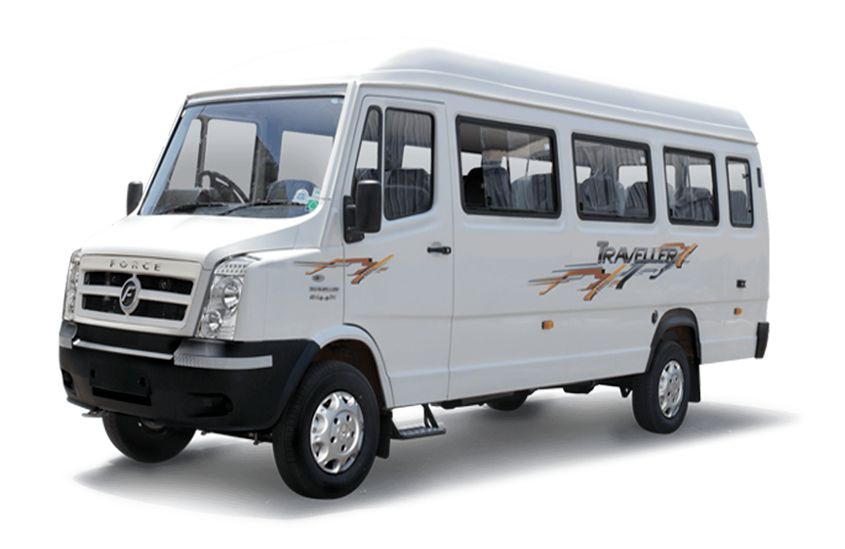 HAPPY CLIENT'S
TESTIMONIALS
Thanks for a smooth and secure experience. I booked a sedan from Chandigarh to Manali for 3 days with family and my experience was really good. Professional driver with sound knowledge about city. Transparent payment method and clean car. Would highly recommend to book them for travel.
Akash Lama
We could experience the best journey with the help of Dev travels
Thanks
Parteek Kumar
Best agency to book for an awesome and memorable trip…. The drivers are also well trained and they knew about our destination place very well… I mean all the short cuts and all….
Sim Sid
Previous
Next
WHY CHOOSE DEV TRAVELS

Affordable Taxi Service in Chandigarh
Dev Travels provide you all cabs with lowest fares with best service.
For every tours we provide cars with full washing. Driver highly motivated for car cleaness. Cabs must be clean if you want to do your tour rememberable.
Modified Luxury Tempo Travellers
Dev Travels provide luxury Tempo Traveller on hire in Chandigarh to all India tours.